Things You Need To Have Before Getting An Auto Title Loan
Title loans are great financial tools because they can give you money that you need quickly, but they do not require a lot of documentation and a lengthy process like bank loans do. You can get a title loan in North Las Vegas even if you have bad credit. You can get a title loan even if you haven't been in your job for two years. You can get a title loan in a variety of financial circumstances. So long as you own your vehicle, you'll be well on your way to getting approved.
While the application and approval process for a title loan is quick and easy, you will need to provide some documentation. Here are seven prerequisites for getting the cash you need with a title loan:
Original Car Title
The most important prerequisite for getting a Spring Valley title loan is owning your own vehicle. You will need to provide proof of that by way of an original title in your name. You will hand over the title while you are paying back your title loan, though you will retain possession of your vehicle.
Proof Of Identity
You will need to show proof that you are who you say you are to get a title loan. Often, a driver's license will be enough, though some title loan centers may require or accept other forms of identification. Keep in mind that your identification has to match the name on your vehicle title. If you have been married or had a name change for another reason, make sure that the name on your title was also updated.
Proof Of Residency
Most title loan centers will require you to provide proof of residence, as well. Typically, you would be asked to show a utility bill in your name for that address. Talk to the title loan center about what other option would be available if you don't have a utility bill in your name.
Income: Can You Repay The Loan?
Of course, when you're applying for a loan, you will need to show proof that you can repay the loan. If you are currently working, proof of income can include copies of your pay stubs. If you are not currently working, you'll need to show proof of other income, such as unemployment benefits, disability, alimony, or something else.
Loan Companies Ask For References
Some title loan centers may also ask for a reference, just like you would provide when volunteering or getting a job. You should be ready to give the names, addresses, and phone numbers of two or more people who can vouch for your character, your stability, or other characteristics that the center or lender finds important. The lender may have specific types of references they want, such as previous employers, so you should also consider asking before you go.
Insurance & Registration Of The Vehicle
You are putting up your vehicle as collateral against the title loan. If you default on the loan, the title loan center has the right to take ownership of your vehicle and sell it to satisfy what you owe. Therefore, the title loan lender in Summerlin needs to know that the vehicle is properly insured while it is under the loan and that it meets all legal requirements.
Copies Of Car Keys
Finally, you'll need to hand over a copy of your car keys when you finalize your loan. You won't have to give up possession of your vehicle, but you will need to provide a copy of the keys so that the lender has easy access to the vehicle in case it must take possession.
Getting a title loan is a simple process for most people, and it is certainly always an easier process than it is for getting a bank loan. You can get approved for online title loans relatively quickly, and after you bring in the necessary items, you can have the cash in hand. The whole process can happen in around thirty minutes, making this the easiest way to get the cash you need.
Contact a Reliable Title Loan Lender In Las Vegas
USA Money Today offers some of the best terms on title loans in Las Vegas and Henderson. We offer auto title loans for a variety of vehicles, including trucks and RVs. You can get a fast loan for low interest rates. Contact us to apply now to get your pre-approval, then visit us at one of our Las Vegas or Henderson locations to complete the process and get the cash you need.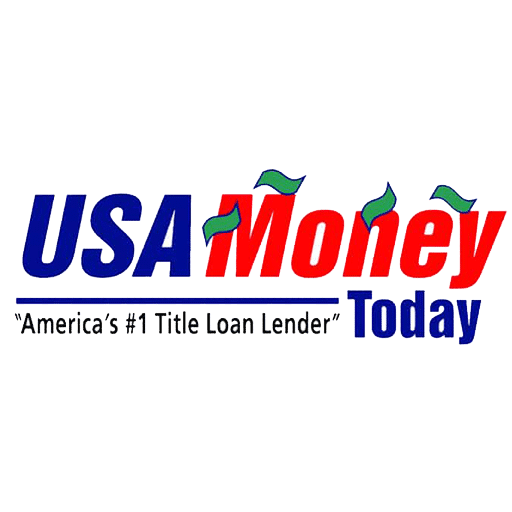 WEST LAS VEGAS TITLE LOANS
USA Money Today
2550 S Rainbow Blvd Ste E1
Las Vegas, NV 89146
Phone: 702-489-5662
EAST LAS VEGAS TITLE LOANS
USA Money Today
3160 E Desert Inn Rd #21
Las Vegas, NV 89121
Phone: 702-734-0003
NORTH LAS VEGAS TITLE LOANS
USA Money Today
7145 W Ann Rd #110
Las Vegas, NV 89130
Phone: 702-910-2226
HENDERSON TITLE LOANS
USA Money Today
171 N Gibson Rd #170
Henderson, NV 89014
Phone: 702-998-4100