USA Money Today – Spring Valley
2550 S Rainbow Blvd Ste E1, Las Vegas, NV 89146
Our Spring Valley Title Loans office has walk-in hours on weekdays from 9-5:30 and Saturdays from 9-1 pm. We can also be reached by phone at 702-659-9576 anytime day or night if you need fast cash. USA Money Today can provide Nevada title loans in less than 30 minutes either online, in person, or over the phone.
Apply Now
Fast Approval & Get Your Cash Today
Top Rated Spring Valley Car Title Loans
When you need fast cash quicker than a typical loan provides, our East Las Vegas title loan services office is the place to call. USA Money Today carries five star ratings across Google, Yelp, and BBB, and excellent reviews from previous clients. With affordable rates and more money offered than any other Spring Valley title loan company, USA Money Today will work with anyone who has the necessary qualifications. Our experienced Vegas title loan representatives are standing by and ready to help, so give us a call right away to get all your questions answered and your loan process started.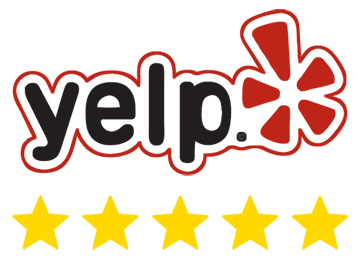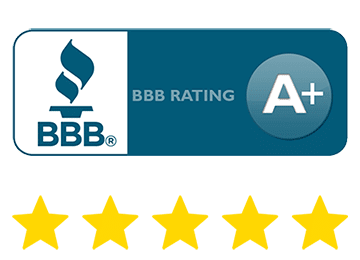 Affordable Spring Valley Title Loan Company
USA Money Today is the only one guaranteed to follow through. Our professional, friendly car title loan company in North Las Vegas will only make promises we can keep, and is committed to offering fair terms and exceptional customer service. If you are in doubt about our reliability and affordability, read through our hundreds of extraordinary reviews from previous customers to set your mind at ease. Contact our trusted Paradise auto title loan representatives at 702-659-9576 to find out more.
Whether you need a Spring Valley auto title loan, Spring Valley RV title loan, or any other Nevada title loan services, USA Money Today can do it all. Our commitment is to quickly provide every customer the cash they need under affordable terms, while offering professional and knowledgeable service. Our established reputation as a top-rated Nevada car title loan company has come from our many years in the business and unbeatable service. The process is simple: walk in or call an experience representative, provide the required paperwork, and if all the necessary qualifications are met, you will have cash in hand within 30 minutes or less.
Best Title Loan Services Near Spring Valley, NV
Here in Nevada, there are countless options when you need fast cash. It is important to do your research and find the most reliable and trustworthy company providing Spring Valley title loan services. USA Money Today has an established reputation as a company who will provide Henderson, NV title loans with the most value for your vehicle at the fairest terms, and most affordable rates. Don't just take our word for it; read through our numerous five-star reviews on Google and Yelp highlighting our exceptional services to see for yourself!
At USA Money Today, we know how life can be full of twists and turns causing you to need fast cash for any reason. This is why we strive to offer more money than any other Vegas title loan company in the state, along with stellar service, affordable rates, and knowledgeable representatives to work with you. Our goal is to make the loan application process as quick and simple as possible to avoid causing you extra undue stress.
With our proven track record as a top-rated company providing West Las Vegas, Nevada auto title loans, you are sure to be pleasantly surprised at the terms you can get when seeking a loan. Call our office today at 702-659-9576 to apply, or apply online to receive approval within minutes.
Customer Reviews
Of Our Professional NV Title Loan Office
At USA Money Today, we know that many empty promises are made by title loan companies. Because of this, we are proud to carry such an excellent track record of five star ratings and reviews for our trustworthy services. Positive comments from previous customers are our biggest compliment, and we are delighted to share those with you because we pride ourselves in being able to provide the best customer service for our East Vegas title loan services in Nevada!
"Gloria is SO incredibly easy to talk to and to deal with. They have some of the best rates and they helped me when I needed. Quick and easy checks to your car and you are out of there fast. Wonderful experience recommend you come here."
★★★★★ Takeru R, Las Vegas
"I was looking into getting a title loan, I did research on many other title loan companies by far USA money today was the best choice. The best interest rates in Las Vegas! Gloria made the process super simple, I appreciate her excellent customer service."
"USA Money Today is a great company they always come to the rescue when I need them. They always treat me fair and with respect. Thank you for being part of this Las Vegas Community. Special thanks to Maggie. Thank you for always being kind and informative."
NV Local Fast Cash Title Loan Companies
Refinance Title Loan Nearby Spring Vly
When you need to refinance your title loan, contact our knowledgeable representatives at USA Money Today to get the process started.
#1 Spring Valley NV Title Loans Near Me
Best RV Title Loans Spring Valley Nevada
Top Spring Valley Truck Title Loans
Spring Valley Title Loan Application
Being low on cash is stressful, but loan application doesn't have to be. Our process at USA Money Today is streamlined, simple, and stress-free.
Apply For A Spring Valley Title Loan Online
You don't have to wait until the bank is open to get the money you need. At USA Money Today, you have several options. Walk in or call us during office hours, or apply online anytime day or night and receive approval within minutes! Our application process is simple and stress-free, and can provide the cash you need almost immediately. Our Henderson title loan company and Enterprise title loan representatives are always there to help!