GET THE CASH YOU NEED TODAY THROUGH A QUICK & EASY TITLE LOAN. APPLY ABOVE OR CALL 702-910-2226 ANYTIME, DAY OR NIGHT!
Our Ann Road Location
Has Gone Virtual!
There is no shortage of North Las Vegas title loan companies or Spring Valley car title loan offices, all scrambling to get your business with less than satisfactory loan services and predatory lending terms that make it nearly impossible for you to pay back your loan. These companies will make extravagant promises that they can't keep. USA Money Today is a trusted local auto title loan company in East Las Vegas that offers fair terms and the best customer service in Las Vegas that is backed by tons of positive reviews.
As a top rated North Vegas car title loan company, we dedicate ourselves to helping each customer get the money they need while offering them affordable terms and friendly customer service. Not only are we fast, but applying for a car title loan in Vegas is easy.
When you need a quick solution to your financial needs, USA Money Today offers Las Vegas title loans online! As Nevada's preferred care title loan company, we are committed to providing our customers with the cash they need to get back on their feet after a financial hardship. The process is simple and effective, allowing you to get your cash in as little as 25 minutes!
First, you'll need to meet our Las Vegas title loan requirements to see if you qualify for an auto title loan! Then, you can simply apply for a loan, and you'll get a quote from us on how much you can potentially receive based on the value of your vehicle. Once you're approved, you can pay online, sign the receipts, and have cash in your hand within the day! Our goal at USA Money Today is to provide you with affordable rates and unmatched customer service to ensure that all of your questions are answered and you get the support you need.
Apply For Loan
receive a quote
pay it online
sign the receipts
WHY WE ARE THE HIGHEST-RATED
LAS VEGAS TITLE LOAN COMPANY
USA Money Today is a local Las Vegas title loan company that is the highest rated throughout Nevada! If you own your vehicle and you need fast cash to get your finances in order, apply for a West Las Vegas auto title loan. We offer affordable, fast car title loans that are based on the value of your car, truck, or RV. Apply online and get your money in as little as 30 minutes! With fair loan terms and a quick online application process, you can get the money you need with little hassle.
WE'LL BE FAIR & TREAT YOU RIGHT
We don't impose any pre-payment penalties and we're one of the few title loan companies in Las Vegas to charge interest based on when you repay the loan, not by the entire month.
BECAUSE OUR CUSTOMERS TOLD US SO
Our customers consistently leave us excellent reviews & ratings online and have made us the highest-rated East Las Vegas title loan company. Scroll down to check out our ratings on Google+.
WE'LL LOAN YOU MORE THAN OTHERS
We'll loan you more than any other title loan company in North Las Vegas. It's true–just ask our customers!
we'LL give YOU your MONEY FASTER
USA Money Today has a very high approval rate and can get you money in as little as 25 minutes.
HOW TO QUALIFY FOR An online TITLE LOAN
USA Money Today provides the best Las Vegas title loans in Nevada, and with five star reviews on Yelp and Google, you can trust that you are getting the best value for your car when you apply for an auto title loan. To qualify for an auto title loan, you simply need to own and have paid off your vehicle, have a valid driver's license, be at least 18 years or older, live in Nevada, and have at least one utility bill with your legal name on it. If you meet all of these Nevada title loan requirements, you can apply online and get your Las Vegas title loan.
Own your vehicle.
Vehicle loan paid off.
Have an utility bill in your name.
At least 18 years old.
Live in Nevada.
A Nevada DMV-issued vehicle title in your name.
How to apply for an online title loan
Our goal at our Summerlin title loan company is to make the process simple and quick, allowing you to apply for your online title loan in Vegas and get the cash you need in minutes! To apply online and qualify for a car title loan, you will need a clean car title that is issued in your name and stating that you own the vehicle in question. You will also need current and up to date Nevada registration information as well as proof of car insurance. This will help us determine the legality of your vehicle.
Next, we will need proof of income that can either be your most recent pay stub, or your latest bank statement if you happen to be self employed. Additionally, we require proof of Nevada residency that you can provide to us with your most recent utility bill. Finally, a valid Nevada driver's license is necessary to take out an auto title loan, and if you meet all of these requirements, you can have the cash you need in 30 minutes!
A Clean Car Title
Issued In Your Name
Current Nevada
Registration
Insurance
Certificate
Your Current
Driver's License
Proof of Income
(Last Pay Stub or Last Bank
Statement If Self-Employed)
Proof of Nevada
Residency
(Current Utility
Bill in Your Name)
Affordable Online Title Loan Services Near Me
Car Title Loans
Truck Title Loans
Title Loan on RV
Call Today To Speak To An
Experienced Title Loan Adviser
We value our customers and treat them right and they love us and keep coming back. But no need to take our word for it, check out our ratings on Google below.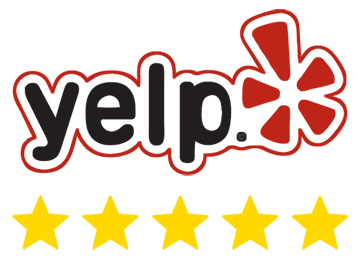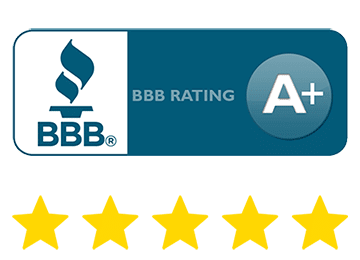 WHY WE ARE THE HIGHEST-RATED
LAS VEGAS TITLE LOAN COMPANY
Do you live in the Las Vegas area and need cash fast? We've helped thousands through our quick & easy title loans.
What is an auto title loan? A title loan is a short-term loan secured by your car, truck or RV title. You keep your vehicle and drive it as you normally would. Title loans in Enterprise enable us to help practically anyone living in the Las Vegas area to get money fast–literally within minutes.
Boulder City car title loans are quite popular among Las Vegas residents who are facing a cash-flow shortage. A Henderson car title loan can provide you with some extra cash to help pay for unexpected expenses or to use simply to make life a little bit more comfortable between paychecks. A title loan is a great personal loan option for those in need of fast cash or for those who don't want to use traditional loan methods that take days to complete.
Applying for a title loan is very easy. You can apply here, over the phone, or at one of our Las Vegas or Henderson locations. To find out how much you may qualify for, scroll up to the top of this page and send us a little information about you and your vehicle. One of our Nevada title loan representatives will then contact you to discuss your options to provide you with needed funds today.
Visit Our Las Vegas Offices
WEST LAS VEGAS
TITLE LOANS
USA Money Today
2550 S Rainbow Blvd Ste E1
Las Vegas, NV 89146
Phone: 702-489-5662
Rated 5.0 ⭐⭐⭐⭐⭐
by 182 customers on Google
EAST LAS VEGAS
TITLE LOANS
USA Money Today
3160 E Desert Inn Rd #21
Las Vegas, NV 89121
Phone: 702-734-0003
Rated 5.0 ⭐⭐⭐⭐⭐
by 341 customers on Google
HENDERSON VEGAS
TITLE LOANS
USA Money Today
171 N Gibson Rd #170
Henderson, NV 89014
Phone: 702-998-4100
Rated 5.0 ⭐⭐⭐⭐⭐
by 341 customers on Google
© Copyright 2005 – 2021 USA Money Today | All rights reserved
Title loans should be used for short-term financial needs only and not as a long-term financial solution. Customers with credit difficulties should seek credit counseling before entering into any title loan transaction.