Las Vegas's Top-Rated Title Loan Center Explains The Benefits Of Auto Title Loans
Auto title loans offer one of the best ways to get money when you need it. You have other options to borrow money, including using credit cards, getting a bank loan, getting a payday loan, or even borrowing from a friend or family member. But once you start looking into these methods of borrowing money, you will quickly learn that title loans have the best benefits.
Here are some of the incredible advantages you will learn about auto title loans:
Just About Anyone Can Acquire A Car Title Loan
If you own your vehicle and have a title in hand, you are likely to be approved for a title loan. The only other thing you need to show is proof of income and proof of residency. Unlike with some other types of lending, you won't have to jump through a lot of hoops and have all your finances scrutinized. There won't be a lot of obstacles to you getting the money you need. You can get approved quickly and easily.
Auto Title Loans Provide Cash Fast
When you start looking at borrowing money, chances are that your need is pressing. One of the top benefits of car title loans is that they provide the cash you need fast. You can apply for the loan and be approved within minutes. Then you can have the cash in hand within the hour. You just need to find a title loan center near you in Nevada, and you need to have all your documentation ready, such as your vehicle title and your proof of income.
You Get To Keep Your Car
You have to hand over the title to your vehicle when you apply for a title loan. The reason is that it's a secured loan, backed by the value of your vehicle. The lender is more likely to loan you the money because it knows that it can always recoup the value of the loan by seizing and selling your automobile.
You may be concerned that you have to physically give up your vehicle for the duration of the loan, but that is not true. You will give up the title of your vehicle, but you will retain possession of your vehicle so you can keep driving it.
Vehicle Title Loans Are Competitive
You will likely look into other options for borrowing money when you start researching title loans. If you shop around with enough lenders and enough title loan services, you will find competitive rates and terms for title loans. You'll find lower rates on many title loans than you will for other types of loans. Also, if you go with the right title loan company in Nevada, you can get other favorable terms, such as no prepayment penalty and low fees. You just need to take the time to research the best title loan lenders in your area and to comparison shop.
A title loan can give you the money you need for any financial emergency or other need. You can get a title loan when you're dealing with unexpected repairs on your home or car, when you have a big medical or tax bill come due, and so on. With a title loan, you can get the money in hand quickly, and you can do it without going through a lot of financial hoops. You just need to present your title and some basic information. Just be sure that you are shopping around for the right title loan lender in North Las Vegas to get the best rates and terms.
Call The Leading Las Vegas Title Loan Company
USA Money Today is a top-rated title loan lender in Las Vegas. We offer fast approval and some of the most competitive rates on auto title loans in Las Vegas. We offer low interest rates and no pre-payment penalties on our loans. We offer title loans for cars, trucks, and RVs, among others. Just fill out the form on our site for fast approval, or visit us at one of our Las Vegas locations. Check out the more than 600 five-star reviews from our customers to learn about our exceptional customer service and our reputation for great rates. Then call or visit us to start your title loan application and get the money you need quickly.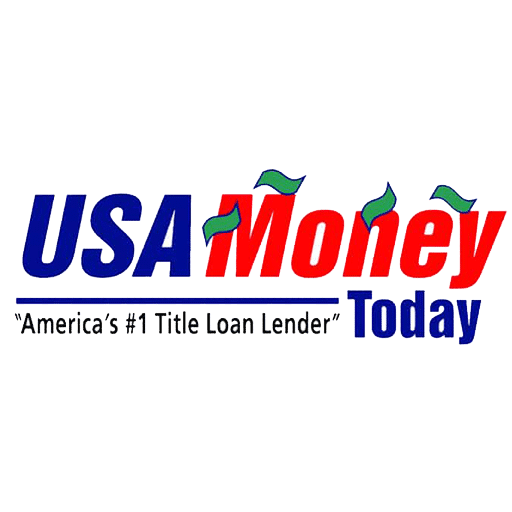 WEST LAS VEGAS TITLE LOANS
USA Money Today
2550 S Rainbow Blvd Ste E1
Las Vegas, NV 89146
Phone: 702-489-5662
EAST LAS VEGAS TITLE LOANS
USA Money Today
3160 E Desert Inn Rd #21
Las Vegas, NV 89121
Phone: 702-734-0003
NORTH LAS VEGAS TITLE LOANS
USA Money Today
7145 W Ann Rd #110
Las Vegas, NV 89130
Phone: 702-910-2226
HENDERSON TITLE LOANS
USA Money Today
171 N Gibson Rd #170
Henderson, NV 89014
Phone: 702-998-4100