What Damages Can Be Recovered In An Car Accident With a Title Loan
Title loans are a popular option in Nevada for people who need money for an emergency situation. Although a title loan offers a fast and convenient way for a vehicle owner to secure funding when they need it, they can require drivers to take additional steps if they get into a car accident while driving their vehicle with a title loan. Working with an experienced car accident lawyer in Las Vegas can be helpful for all involved parties.
What Is A Vehicle Title Loan?
Also called auto title loans, title loans in Summerlin are a short-term loan with relatively high interest rates that are available to potential borrowers without a credit check. Traditional loans through a bank or credit union require good to excellent credit rating, income verification, and other steps, which enable those lenders to offer lower interest rates.
Because auto title loans in Henderson don't require a credit check, they are a popular option for people who don't have good credit. The approval for the loan is based primarily on the value of the borrower's vehicle, not on the borrower's credit history. The vehicle that is owned by the borrower is used as collateral for the loan.
Most title loan lenders offer a fast application process that can take less than hour. If approved, the vehicle owner will give the title of their vehicle to the lender, who will place a lien on the vehicle. The borrower is able to continue using their vehicle throughout the repayment process as long as they continue making payments as agreed. Once the loan has been completely repaid, the borrower can get their title back  and have the lien removed.
What If I Am Injured In An Accident With A Vehicle That Has A Title Loan?
Nevada state law enables victims of car accidents to recover damages from the driver who is at least 51% responsible for a car accident. In most cases, financial compensation will come from the at-fault driver's insurance policy. Depending on the circumstances, damages that may be recovered include:
Damage to your vehicle and other property

Medical bills, including ambulance transportation, emergency room visit, imaging, medications, hospitalizations, and surgeries

Ongoing medical expenses related to the accident, such as physical therapy, medical equipment, and mental health therapy

Loss of income, if your injuries prevent you from working

Loss of anticipated income, if your injuries prevent you from working long-term or force a change of career

Ongoing care expenses, if your injuries require you to hire someone to perform basic tasks around your home

Disfigurement or dismemberment

Pain and suffering
In some cases, if the cost of repairing the vehicle is more than it is worth, the insurance company will "total" the vehicle and give the owner a check for the replacement value rather than paying for repair.
How Can An Auto Title Loan Affect Compensation From An Accident?
If you have a title loan on your vehicle and get into an accident, you may be wondering if you can recover the value of your vehicle so you can repair or replace it.
Between the value of the loan and any fees that are owed to the title lender, sometimes the value of a title loan exceeds the value of the vehicle itself. Additionally, the lender who has placed a lien on your vehicle has the right to receive full payment for the balance of the loan before you, the owner of the vehicle, receive a settlement for property damage. Your insurance company is only obligated to provide compensation for the market value of your vehicle. If the balance of your title loan exceeds the value of your vehicle, you may not have anything left to replace your vehicle once the title loan has been paid off.
This means that if you want to take out a title loan in Nevada, it's best to have a solid plan to repay the loan as quickly as possible, to drive carefully, and to ensure that your auto insurance policy is up to date. Nevada state law requires drivers to carry auto insurance, but ensuring that you have a generous policy can help provide compensation in case you are in an accident while your vehicle has a title loan.
This article is courtesy of Benson & Bingham Accident Injury Lawyers, LLC, a leading personal injury firm with multiple locations across the state of Nevada. The firm focuses on representing victims of car accidents, truck accidents, and drunk driving injuries, specializing in personal and unique representation for each individual case.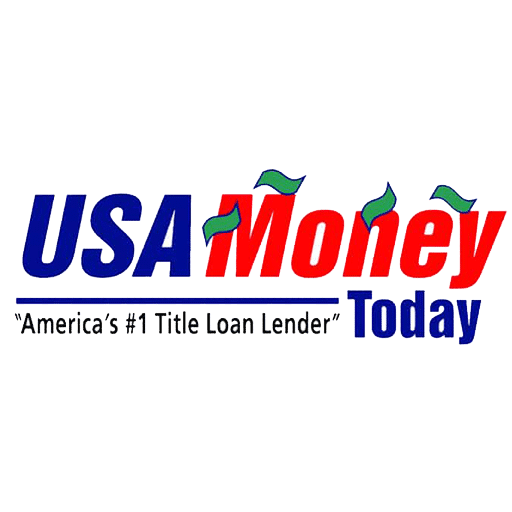 WEST LAS VEGAS TITLE LOANS
USA Money Today
2550 S Rainbow Blvd Ste E1
Las Vegas, NV 89146
Phone: 702-489-5662
EAST LAS VEGAS TITLE LOANS
USA Money Today
3160 E Desert Inn Rd #21
Las Vegas, NV 89121
Phone: 702-734-0003
NORTH LAS VEGAS TITLE LOANS
USA Money Today
7145 W Ann Rd #110
Las Vegas, NV 89130
Phone: 702-910-2226
HENDERSON TITLE LOANS
USA Money Today
171 N Gibson Rd #170
Henderson, NV 89014
Phone: 702-998-4100