Can I Have More Than One Title Loan?
Title loans are a fast and easy way to get quick cash. You might consider a title loan if you have an emergency or need extra money to pay for a bill. When circumstances are unexpectedly difficult and you need more money than your vehicle is worth, you may be wondering if you can get more than one title loan at a time. 
Multiple Title Loans In Nevada
As long as your income supports it and you meet the basic qualifications, there is no limit to the number of vehicles you can use to get a Summerlin car title loan. However, you cannot get more than one title loan on the same vehicle because a title loan places a lien on your vehicle's title. The title is no longer considered to be clear and would not meet the requirements of getting a second title loan.
How Do I Get a Second Title Loan?
If you live in a state such as Nevada that allows two title loans, you'll follow the same process that you used to gain the first title loan. The exact value of the loan that you'll be able to get depends on the lender, but many Paradise car title loan companies will offer a loan of up to 50% of the second vehicle's value.
You will need to provide basic documentation to your car title loan lender, including pictures of the vehicle and a clean car title. You can choose to apply online or visit the title lender in person for a visual inspection of your vehicle. Once you've completed the application process and signed the paperwork, the lender will give you the money.
What Are The Requirements For Getting a Title Loan In Nevada?
The requirements for a second title loan are the same as getting a first title loan:
You must be at least 18 years of age

You must have a valid government-issued photo ID

You'll need to provide proof of income, such as pay stubs, bank statements, or verification of SSI or SSA benefits

Clean title for your vehicle showing you as the owner of the vehicle

Bring in the vehicle for inspection or provide photos as requested by the lender

Not be on active duty in the U.S. military
You can use a car, truck, SUV, motorcycle, or an RV to obtain a Henderson RV title loan as long as the title has your name on it and is owned free and clear, without any liens.
How Will a Second Title Loan Affect My Credit?
With a title loan, you are essentially borrowing money against the value of your vehicle. Because a Spring Valley car title loan company won't run a hard credit inquiry when you apply for the title loan, the loan won't impact your credit score. This means it won't have a negative effect, but it also will not have a positive effect on your credit score once you've paid off the title loan. If you default on the loan and cannot pay it back, the lender will repossess your vehicle and use the funds to pay off your debt. This means there is no need for your loan to be sold to a debt collection agency or reported to credit bureaus. Ultimately, a second car title loan will not help or hurt your credit.
What Other Options Do I Have?
Maybe you don't have a second clean title but still need cash. If you're making payments on your vehicle and have equity, you may qualify for a loan using your vehicle's registration. No title is required for this type of loan. The requirements are the same as a title loan, including being a resident of Nevada, having a government-issued ID, proof of income, and pictures of the vehicle. You'll also need to provide your vehicle's registration.
If you don't need a second title loan or don't have another vehicle, you can consider a title loan buyout, which is essentially a refinance of your current title loan. Not only does this potentially enable you to take out a larger sum of money, but you may also have the option of reduced payments. Talk with Enterprise title loan services to find out if you qualify for this option.
If you need fast cash, an auto title loan might be a smart way to manage an emergency, pay a bill, or take care of an unexpected expense. If you have a second vehicle with a clean title, you may qualify for a second title loan. Otherwise, refinancing your existing title loan might be another option. 
Best Car Title Loans In Henderson
As the highest rated car title loan company in Nevada, USA Money Today is ready to help you get the cash you need – now! We provide affordable, easy car title loans with flexible repayment terms and competitive interest rates. Complete your application online and get money in your account in as little as 30 minutes! Avoid the hassle by calling USA Money Today.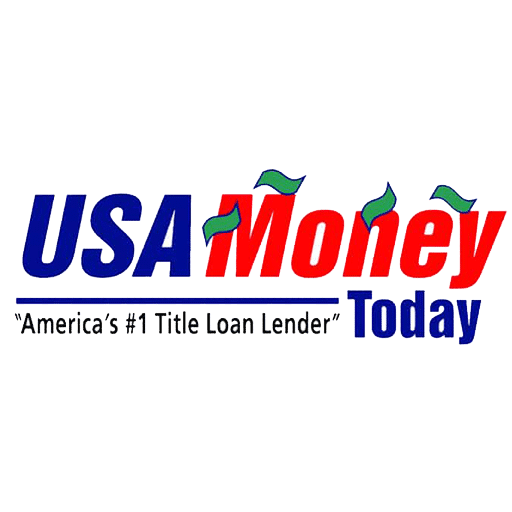 WEST LAS VEGAS TITLE LOANS
USA Money Today
2550 S Rainbow Blvd Ste E1
Las Vegas, NV 89146
Phone: 702-489-5662
EAST LAS VEGAS TITLE LOANS
USA Money Today
3160 E Desert Inn Rd #21
Las Vegas, NV 89121
Phone: 702-734-0003
NORTH LAS VEGAS TITLE LOANS
USA Money Today
7145 W Ann Rd #110
Las Vegas, NV 89130
Phone: 702-910-2226
HENDERSON TITLE LOANS
USA Money Today
171 N Gibson Rd #170
Henderson, NV 89014
Phone: 702-998-4100