Ways To Get a Title Loan Without The Title In Hand
Maybe you're thinking about applying for a title loan and starting the easy application process. But when you go to get your vehicle title, you realize that it isn't where it's supposed to be. This isn't an ideal situation if you need cash right away and want to get your title loan today. You're probably starting to wonder, what do I do now?
Fortunately, there are easy ways to move forward so you can get your Summerlin title loan and the money you need.
I Can't Find My Title To Get a Title Loan
Although most people don't need their vehicle's title on a regular basis, it's not good for the document to be missing for a long period of time. If you ever need to prove that you own your car, truck, RV, motorcycle, or other vehicle, it's important to have the title on hand. At best, not having the title could be a serious inconvenience. But going without a car title for a long time could mean that you can't get a title loan when you need one. Plus, you could run into trouble at the DMV as well.  
Finding Your Vehicle's Title
Of course, the best and most convenient solution is to find your vehicle title. Take some time to search through all of your files, drawers, and your desk to see if it might have accidentally ended up in the wrong place in your home. Sometimes it's worth trying to figure out when you used it last to see if you can locate it somewhere in a different file or folder. A thorough search of your home, office, and vehicle could help save you the fees you'll need to pay the DMV to replace it. If you truly can't find your vehicle's title anywhere in your home, apply to the DMV as soon as you can to get a replacement copy. Without a title, you won't be able to prove ownership of your vehicle or apply for a Paradise auto title loan.
How Do I Replace My Vehicle's Title?
Fortunately, it's relatively easy to replace your car title in Nevada. Head to your local DMV center, where you can be walked through the easy process. Because lost titles are fairly common, the staff will be used to helping people through the process and can easily give you the correct forms to complete. Typically, this will include reporting that your title has been lost. Your old title will be invalidated and then you'll be able to apply for a new one for a small fee.
Nevada requires duplicate or replacement vehicle titles to be notarized, so you will have to go your local DMV office instead of applying online at home. The advantage of going to the DMV in person is that you will be able to get a replacement title right away instead of waiting several weeks for your request to be processed and mailed to you.
Once you have your new title in hand, you're ready to apply for your Las Vegas title loan!
Can I Get a Title Loan Without a Title?
Without a clean title in your name that you can use as collateral, it's unlikely that you'll be able to apply for a title loan. Although you'll be able to continue to use your vehicle after you've received a title loan, the lender will retain the car title as collateral for the loan. Similar to how you can't obtain a traditional loan without income verification, it's rare that you can get a title loan without the car title.
In order to obtain a Enterprise auto title loan, you'll need to either find your lost title or apply to the DMV for a replacement title before you can apply for the loan. There are a few rare exceptions, such as applying for a title loan on a very old or classic vehicle, but these types of situations are unusual and are typically taken on a case by case basis.
What About a Registration Loan?
In some situations, you may be able to apply for a registration loan. These types of loans do not require you to submit your vehicle's title as collateral or pass a credit check. You can use your vehicle's registration instead. This can be a good option for someone who needs cash very quickly, but the loan amount tends to be lower than you might be able to obtain with a title loan. Contact your Las Vegas title loan company to see if you qualify for a registration loan when you cannot find your vehicle title.
Get Fast Cash From Nevada's Top Rated Title Loan Company
Once you have found or replaced your vehicle's title, you're ready to find a lender and get fast cash in hand for whatever emergency you're facing. USA Money Today is the leading provider of title loans in Las Vegas and the state of Nevada. Our clients consistently give us top ratings for our fast approval time, lending more money than other title lenders, and our competitive terms and interest rates. Apply for a title loan today over the phone or with our online application. It's fast and easy!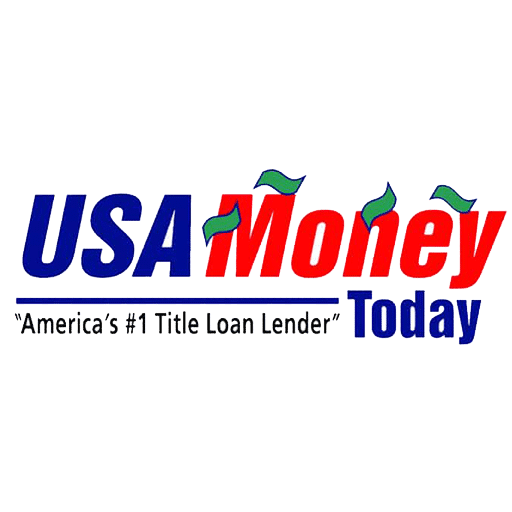 WEST LAS VEGAS TITLE LOANS
USA Money Today
2550 S Rainbow Blvd Ste E1
Las Vegas, NV 89146
Phone: 702-489-5662
EAST LAS VEGAS TITLE LOANS
USA Money Today
3160 E Desert Inn Rd #21
Las Vegas, NV 89121
Phone: 702-734-0003
NORTH LAS VEGAS TITLE LOANS
USA Money Today
7145 W Ann Rd #110
Las Vegas, NV 89130
Phone: 702-910-2226
HENDERSON TITLE LOANS
USA Money Today
171 N Gibson Rd #170
Henderson, NV 89014
Phone: 702-998-4100