Easy Guide To Calculating The Value Of Your Vehicle
If you're in a pinch and need cash quickly, a title loan might be the perfect solution. Our friendly representatives are ready to help you understand how title loans work, how to calculate what your vehicle might be worth, and how much money you can get with a title loan.
The amount of money you can get from a Summerlin title loan primarily depends on the market value of the vehicle you'll be using as collateral. Note that this is different from the retail value or how much you paid for the vehicle. If you're considering a title loan, it's important you understand how much equity is in your vehicle. Here's your easy guide to calculating the value of your vehicle!
How Do I Find My Vehicle's Equity?
When you get a title loan, you are using your vehicle as collateral in exchange for the cash that you receive. The equity of your vehicle tells you how much of your vehicle you actually own. This calculation itself is pretty simple: take the total value of your vehicle and subtract how much you owe on it. What's harder is finding the numbers in order to complete the equation.
If you don't have a loan on your vehicle, your equity is the outright market value of your vehicle.
How Does a Title Loan Calculator Work?
Find a title loan calculator on a search engine from your phone or computer, or call a friendly representative from your Paradise title loan company. You'll be prompted to put in some information, including:
Your state of residence

Vehicle make

Vehicle model

Vehicle style

Vehicle's current mileage
Once you've submitted this information, your loan title representative will be able to provide you with a loan title estimate right away. From there, you can choose to apply immediately for a title loan. Check out the Kelley Blue Book to learn more about your vehicle's value.
What Are The Benefits Of Using a Title Loan Calculator?
A title loan calculator can help you determine whether you qualify for a title loan. If you are approved, you'll be able to receive many benefits:
Emergency Funds: Applying for a title loan takes just a few minutes, and you could have your money in hand in as little as half an hour! You can apply any time, day or night. Using a title loan calculator before applying can help you understand how much money you may be able to receive.
Outstanding Customer Service: Our agents are friendly and ready to help you get the answers you need.
Competitive Interest Rates: We offer the best car title loan terms in Las Vegas!
What Can I Do With a Car Title Loan?
Your Entreprise car title loan can be used any time you need fast cash, such as:
Paying bills or credit cards

Medical bills

Funeral expenses

Helping family or friends

Moving expenses

Personal needs

Any other financial needs that you have!
No matter what situation you're facing, a car title loan is the fastest way to get the money you need.
What if I Want To Repay My Car Title Loan Early?
Always look for a Nevada title loan company who won't penalize you for early repayment of your car title loan. That way, if you end up with some extra money, you can pay off your loan early without having to face penalties or extra fees for doing so. Be sure to talk through all of the details with your car title lender to be sure you fully understand all of the terms of your loan and what may happen if you make extra payments. A good title lender will want you to be successful in paying off your loan and will make sure you understand all of the terms and conditions that you are agreeing to.
How Do I Know If I'm Eligible For a Car Title Loan?
If you can answer yes to all of these questions, you're qualified for a title loan!
Do you own your vehicle, or is the equity worth more than the loan?

Do you have a recent utility bill in your name?

Are you at least 18 years old?

Are you a resident of Nevada?

Is the title of your vehicle in your name?
That's it: the qualifications for getting a Summerlin title loan are fast and easy!
Work with Nevada's Highest Rated Title Lender
If you're ready to get started with a title loan, contact the friendly representatives at USA Money Today any time of day or night. As Nevada's best title loan company, we offer the most competitive interest rates and will give you more money than any other lender! Our application process is fast and easy. Give us a call or fill out the application form on our website to get cash in your hand today!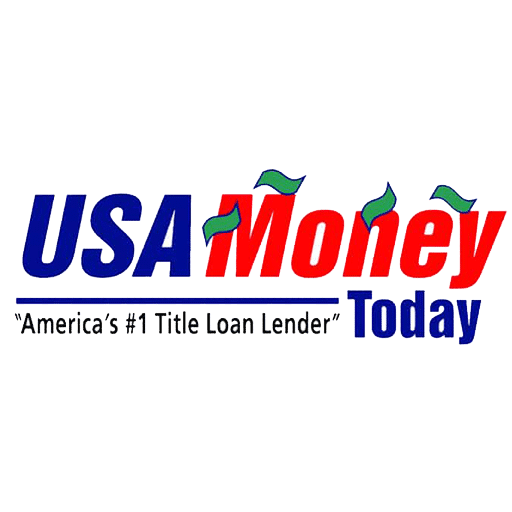 WEST LAS VEGAS TITLE LOANS
USA Money Today
2550 S Rainbow Blvd Ste E1
Las Vegas, NV 89146
Phone: 702-489-5662
EAST LAS VEGAS TITLE LOANS
USA Money Today
3160 E Desert Inn Rd #21
Las Vegas, NV 89121
Phone: 702-734-0003
NORTH LAS VEGAS TITLE LOANS
USA Money Today
7145 W Ann Rd #110
Las Vegas, NV 89130
Phone: 702-910-2226
HENDERSON TITLE LOANS
USA Money Today
171 N Gibson Rd #170
Henderson, NV 89014
Phone: 702-998-4100