Thinking About Getting a Title Loan?
Title loans are an important resource for getting money you need quickly – whether a financial emergency arises or you just want to fund a new endeavor, such as a trip or a remodeling project. Yet despite the many benefits that auto title loans offer, there still exist many misconceptions about them that keep people from taking advantage of them when they need them. Some of these misconceptions are caused by a lack of information, some by the deliberate spreading of misinformation by traditional lenders and other competitors.
If you want to take full advantage of all the financial tools available to you, it's important that you get to the truth through your own research. Here are some of the outlandish myths about title loans that you will find are not true:
Myth #1: Vehicle Title Loans Too Risky
This myth arose because there are unreputable title loan lenders, just like other types of lenders. These shady title loan services can charge exorbitant interest rates and offer predatory terms. These companies take advantage of vulnerable people in an effort to make as much profit as possible.
But not all title loan lenders are like this. Do your research to find a reputable title loan company, and you will get a great loan that can help you out when you need it and also provide affordable terms.
Myth #2: Title Loan Interest Rates Are Too High
Title loans tend to get lumped in with payday loans and other types of short-term loans that charge excessive interest rates. For that reason and the fact that unscrupulous lenders are out there charging high interest rates, the myth has persisted that title loans also come with interest rates that are too high.
The truth is that interest rates vary widely, depending on the title loan company you use. That's why it is always a good idea to shop around for your loan before settling on a lender. Even small changes in the rate can make a big impact on how much you ultimately pay.
Myth #3: A Car Title Loan Can't Get You Enough Money
Sometimes, a financial emergency arises that is going to cost you big. You may feel like the bank is your only option because you have come to believe the myth that a title loan would not allow you to borrow enough money.
The truth is that your loan is based on the value of your vehicle. The more valuable your vehicle is, the more you will be able to borrow. And, if the value is not high enough, you may be able to take out more than one title loan to get to the amount you need – assuming that you own more than one vehicle.
Myth #4: It's Hard to Get an Auto Title Loan
The primary thing you need to get a title loan is a title for a vehicle that you own. Other than that, you just need to show proof of income to show that you'll be able to pay back the loan. Depending on the title loan lender, you may also need to show proof of residence and a few other items.
The entire process is very simple, and most people who apply for a title loan are approved. When you are looking at online title loans, you can apply and get approved in minutes.
Don't let myths and falsehoods about title loans keep you from getting the money you need when you need it. There are many advantages to borrowing through a title loan. Just shop around at different title loan services to find a company known for its great service and fair terms, and get the best interest rate you can.
USA Money Today For Your Title Loan Needs
In Las Vegas, USA Money Today is known as a top title loan company. We offer car, truck, and RV title loans, and we offer fair interest rates and affordable terms. We don't charge pre-payment penalties on our loans. You can get quick approval, and you can have the money in hand within the day. We have more than 600 five-star reviews attesting to our exceptional service and our great rates. Visit us at one of our locations in Las Vegas or Henderson, or apply for a title loan online now.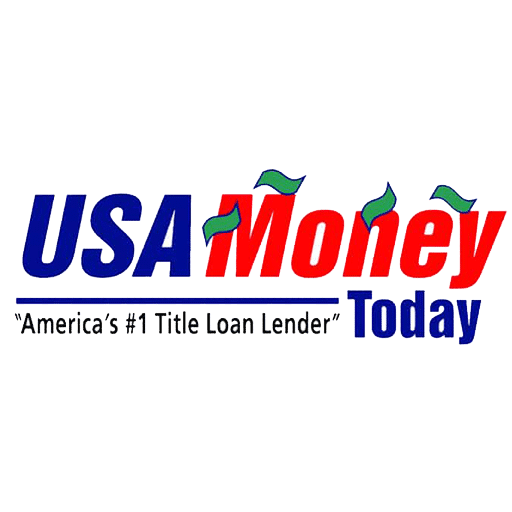 WEST LAS VEGAS TITLE LOANS
USA Money Today
2550 S Rainbow Blvd Ste E1
Las Vegas, NV 89146
Phone: 702-489-5662
EAST LAS VEGAS TITLE LOANS
USA Money Today
3160 E Desert Inn Rd #21
Las Vegas, NV 89121
Phone: 702-734-0003
NORTH LAS VEGAS TITLE LOANS
USA Money Today
7145 W Ann Rd #110
Las Vegas, NV 89130
Phone: 702-910-2226
HENDERSON TITLE LOANS
USA Money Today
171 N Gibson Rd #170
Henderson, NV 89014
Phone: 702-998-4100